Football Firms
What is a football firm?
A Football firm is often the term given to a group of football hooligans who are travelling together often to engage in violence with the other teams firm. Football firms often have 'firm' within their name for example 'West ham ICF' the 'Inter City Firm'
The Story Of  Hooligan Britain
In a nutshell
From the 1960s onwards, the UK had a reputation worldwide for football hooliganism was often dubbed the English Disease. Since the 1980s and well into the 1990s the UK government has led a widescale crackdown on football related violence. While football hooliganism has been a growing concern in some other European countries in recent years, British football fans now tend to have a better reputation abroad. Although reports of British football hooliganism still surface, the instances now tend to occur at pre-arranged locations rather than at the matches themselves.
Englands Hooligan Craze
Football hooliganism in England can be dated back to the 1880's when individuals referred to as roughs caused trouble at football matches. Derby matches between local teams would usually see the worst trouble, but in an era when  fans travelling to away games were not common, roughs would sometimes attack the referees and the away team's players. In the early 1980's, to avoid being tracked by the police, firms started to wear expensive European clothing, this led to the development of the casual culture.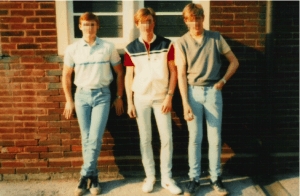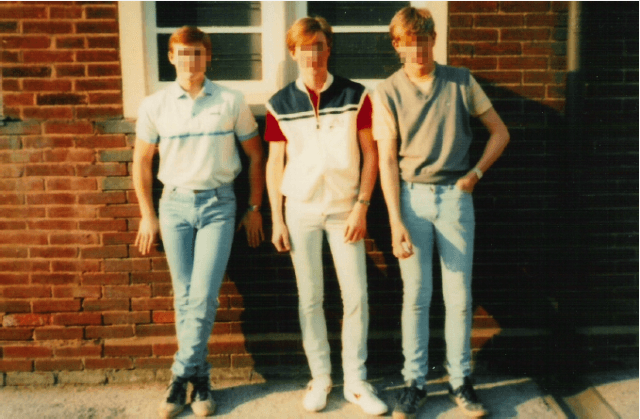 During the 1970s, organised hooligan firms started to emerge with clubs such as Arsenal (Gooners, The Herd), Aston Villa (Steamers, C-Crew, Villa Hardcore, Villa Youth), Birmingham City(Zulus, Zulu's Warriors, Zulu's Army, The Zulu), Derby County (Derby Lunatic Fringe), Chelsea (Headhunters), Everton (County Road Cutters), Liverpool (The Urchins), Leeds United (Leeds Service Crew), Middlesbrough (Middlesbrough Frontline), Newcastle United (Gremlins, Newcastle Mainline Express NME), Nottingham Forest (Forest Executive Crew), Manchester United (Red Army),Portsmouth (6.57 Crew), Sheffield United (Blades Business Crew), Shrewsbury Town (E.B.F – English Border Front), Tottenham Hotspur (Yid Army), Wolverhampton Wanderers (Subway Army) and most famously West Ham United's (Inter City Firm). Lower league clubs also had firms, such as Blackpool's (Rammy Arms Crew), Coventry City (The Legion), Millwall (Bushwackers) (F-Troop) (Treatment), Stoke City (Naughty Forty) sunderland AFC (Seaburn Casuals), Plymouth Argyle (TCE The Central Element), Burnley fc (suicide squad) Walsall (Junction 9), Grimsby Town (GHS).
Two main events in 1973 led to introduction of crowd segregation and fencing at football grounds in England. Manchester United were relegated to the Second Division, the Red Army caused mayhem at grounds up and down the country, and a Bolton Wanderers fan stabbed a young Blackpool fan to death behind the Kop at Bloomfield Road during a Second Division match.
A full-scale riot broke out at The Den in March 1978 during an FA Cup quarter-final between Millwall and Ipswich. Fighting began on the terraces, then spilled out on to the pitch and into the narrow streets around the ground. Bottles, knives, iron bars, boots and concrete slabs rained from the sky. Dozens of innocent people were injured. In March 1985, hooligans who had attached themselves to Millwall were involved in large-scale rioting at Luton when Millwall played Luton Town in the quarter final of the FA Cup.  Prime Minister Margaret Thatcher's immediate response was to set up a "War Cabinet" to combat football hooliganism.
Between May 1985 and 1990 English clubs were banned from all European competitions, with liverpool being banned for a further year. This was because of the Heysel Stadium Disaster where 39 Juventus fans were crushed to death when liverpool fans  broke through a line of police officers and ran toward the Juventus supporters in a section of the ground containing both English and Italian fans. When a fence separating them from the Juventus fans was broken through, the English supporters attacked the Italian fans, the majority of whom were families rather than ultras who were situated in the other end of the ground. Many Italians tried to escape the fighting, and a wall collapsed on them.

In January 1988 41 people were arrested when the Arsenal Herd and Millwall Bushwhackers clashed and rioted at Highbury.
After some 20 years of relatively good behaviour among English football fans in general, extreme scenes of rioting and hooliganism made a comeback at Upton Park on 25 August 2009, during a Football League Cup second round tie between London rivals West Ham United ICF and Millwall Bushwhackers. The pitch was invaded several times during the game and rioting in the streets came afterwards, with one incident resulting in a man suffering stab wounds.
There were minor disturbances during and after England's 4-1 defeat to Germany during the 2010 FIFA World Cup. A German flag was burned down amongst a mob of English supporters in Leicester Square in England, as well as damage to a Haagen Daz restaurant within the vicinity. One German fan amongst the crowd was confronted by the mob, but there were no injuries.

less than 24 hours before England's bid to host the 2018 World Cup failed, rival west-midlands fans from Aston Villa and Birmingham City clashed in december 2010 . 14 people were injured as Missiles were hurled onto the pitch, a rocket flare was released in the stands, and there were also scuffles in nearby streets. By this stage, football hooliganism was rising dramatically, with 103 incidents of hooliganism involving under 19's in the 2009-10 season compared to 38 the season before. Cass Pennant, a former football hooligan, said that the rise in football hooliganism was the result of rising unemployment, poverty, and social discontent in the aftermath of the recent recession – a similar situation which had affected Britain for much of the 1970s and 1980s when hooliganism was at its peak.
In a match between Sheffield Wednesday and Leeds United on 19 October 2012, a fan of Leeds United attacked Sheffield Wednesday goalkeeper Chris Kirkland during a pitch invasion to celebrate a goal.  The hooligan had been identified on social media sites as someone who had previously been banned from every football ground in the UK. Sheffield Wednesday manager Dave Jones said that Leeds fans were "vile animals" and called for them to be excluded from away matches in future.
Shortly after this incident a 44-yr old Leeds fan was attacked on a night out with is wife in sheffield by 3 Wednesday fans  and left in a critical condition and currently in a coma. Tensions are running high for when Wednesday return to Elland road in April with the fixture already been made a 12:30 KO. Some leeds fans have said, "It will definitely be very tasty when the sheffield scum come to town".