United Fan Arrested for offensive Shirt at Wembley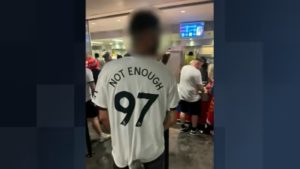 A Manchester United fan has reportedly been arrested at Wembley during the FA Cup final for wearing a shirt seemingly mocking the deaths of 97 Liverpool fans.
The Met Police shared and update on twitter this afternoon stating a fan had been arrested under suspicion of a public order offence.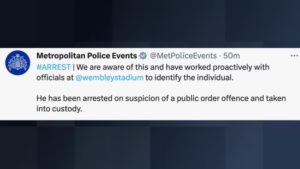 The shirt had the words "not enough" along with 97 in an apparent reference to the 97 fans killed at Hillsbrough.
What do you think? Have your say below!
Comments