Video: Trainspotting 2 Teaser Trailer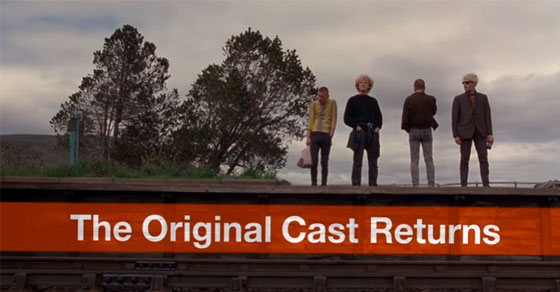 With this teaser trailer, Sony have announced that Danny Boyle's much-anticipated sequel – Trainspotting 2 – starts today, and that we've got just over eight months to wait until we get to see it.
With the original cast returning – so Ewan McGregor, Ewen Bremner, Jonny Lee Miller and Robert Carlyle – the film is reportedly loosely based on author Irvine Welsh's sequel to Trainspotting: Porno. Some changes, however, will have to be made. As Welsh explained;
"We've had to evolve past that, because the actors would have been ten years older when Porno came out, and now they're 20 years older. It has to take into account that reality."
As well as revealing the release date to be the 27th January, 2017, this teaser seems to confirm that the official title of the film will be T2.
While there's no new footage (since they haven't started filming yet), their decision to edit together some of the most iconic scenes from the first film is definitely an effective way to get us pumped up!
What do you think? Have your say below!
Comments