Kingstonian Keeper jumps into Bognor Regis fans and starts scuffles
Non-league side Kingstonian have launched an investigation after goalkeeper Rob Tolfrey brawled on the terraces with opposition fans after a defeat to Bognor Regis.
The incident at the end of Monday night's Ryman League Premier Division match, which was captured on video, saw Tolfrey climb over advertising hoardings and confront a supporter near the front of the stand, with other bystanders appearing to become involved.
It was not clear what sparked 27-year-old Tolfrey's reaction at the Kingsmeadow Stadium in Kingston upon Thames.
A number of Bognor Regis supporters attempted to intervene, before players from both teams and security officials also entered the stand in an attempt to halt the trouble.
Tolfrey was led away from the incident by Kingstonian team-mates.
Video Below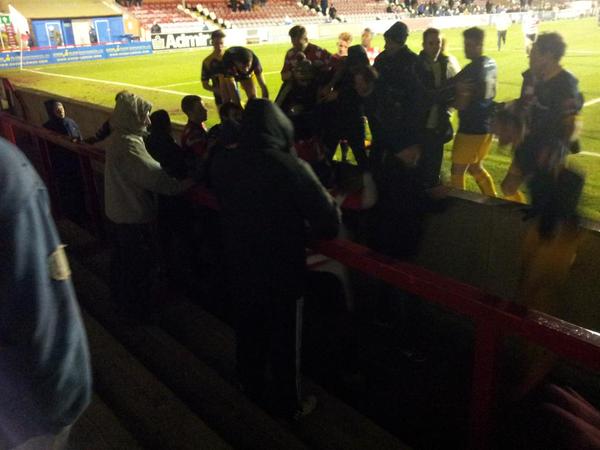 What do you think? Have your say below!
Comments